Diversified Technique
Diversified Technique is the most widely used form of chiropractic treatment at Gallatin Valley Chiropractic and is also taught at all chiropractic schools. This is the most common form of chiropractic patients are familiar with. Diversified technique is a quick, low-amplitude thrusts delivered by the hands that causes cavitation creating the popping sounds we associate with being adjusted. This technique can be used to treat any joint throughout the body, including extremities. Our doctors take pride in making our patients feel comfortable and educated on why and when adjustments are being taken place. Click (Here) to view some of our common diversified adjustments.
---
Cox Flexion-Distraction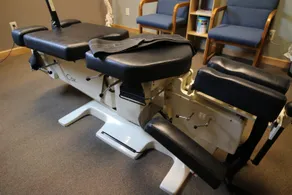 Cox flexion- distraction is a non-invasive procedure done by chiropractors to relieve back pain. This gentle form of treatment can be used for patients suffering from disc herniation, sciatica, whiplash injuries, misalignment and many others. The flexion-distraction technique is a combination of applying pressure to relieve pain as well as increasing the range of motion and realigning the spine. The table will move slowly in a rhythmic motion as the chiropractor moves their hands into different areas to relieve pain. This process is very gentle and also works great for those with osteoporosis or older individuals. Gallatin Valley Chiropractic utilizes a flexion-distraction table for those that it will be most effective for.

---
Intersegmental Traction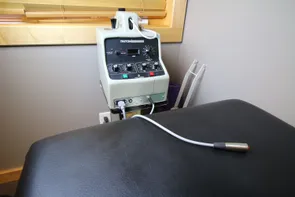 Intersegmental traction is a technique used by our doctors on compressed discs or other spinal structures. Using a specialized table, our Doctors apply specific amounts of tension to very localized spinal structures. This tension gently tractions discs, ligaments, and other spinal structures to increase blood flow, relax tissues, and alleviate pain.
---
The Activator Adjustment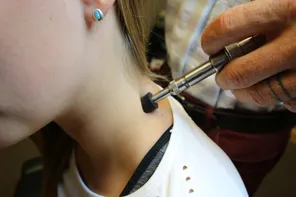 The activator adjustment (instrument assisted adjustments) is a gentle low-force type of adjustment. The activator is a hand-held instrument that delivers a fast but controlled thrust. This method is used to address spinal joint dysfunction and restore proper balance of the spine. This form of chiropractic care is great for the elderly, young children or those who are sensitive to manual techniques. Our doctors have training to perform these types of adjustments for those patients that would do best with a more gentle manipulation.