Payment Options at Gallatin Valley Chiropractic of Bozeman
Gallatin Valley Chiropractic of Bozeman believes in the value of wellness care for you and your family. We maintain a pricing structure that allows care for all budgets. Our office participates in most insurance programs, and we accept auto accident and workers compensation cases. For patients without chiropractic insurance coverage, our fees are affordable and transparent.
Insurance
Most local insurance plans are accepted at our office. You may call our friendly office staff to go over typical charges and coverages with your insurance plan.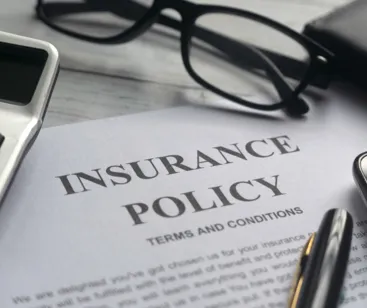 We are in network with:
Medicare
Medicaid*
Montana Blue Cross Blue Shield
New West
Allegiance
Pacific Source
AETNA
Cigna
...and more. Call our office for details!
Auto/Car Accident Insurance
For most auto insurance policies, car accident injuries are covered at 100% with no out of pocket expense. Please call our office for more details.
Workers Compensation Insurance
For most workers comp insurance, work injuries on the job are covered at 100% with no out of pocket expense. Please call our office for more details.
No Insurance
Many patients pay directly for care, as our fees are extremely cost-effective and affordable. On a case-by-case basis, flexible payment programs can be arranged. If you have no insurance or do not have chiropractic benefits, we can work together for you to receive the care you need. We do offer time-of-service discounts that can benefit our cash paying patients which is further described below. These are only available if payment is made at or before the time of service.
Transparency
We believe that fees and charges should be disclosed prior to receiving care. Our typical fees are as follows:
Initial New Patient Visit

Most common new patient visit is between $102 - $116 for the ENTIRE first visit including an adjustment. These fees are broken down below as follows:

New Patient Examination:

$60 is most typical, but additional time due to a more complex case may increase this cost**.

Adjustment(s)

$48 - $56 depending on how many regions of the spine are adjusted.
$42 - $49 if payment at the time of service (not able to bill insurance with this option)***.

Additional therapies

Additional therapies may be needed on a case-by-case basis.



Routine Office Visits

A typical follow up appointment consists of an adjustment (fees shown above) and possible additional therapies if needed
We do not bill an examination fee on every follow up, but a periodic reexamination will be rendered when there is a significant change to your health status, you are undergoing a course of care for a significant injury and additional examination is needed to determine status, or there is a lapse in care greater than three years.

A typical existing patient examination fee ranges from $45+ depending on the severity of the injury and complexity of the case.

Click Below to read about the No Surprises Act

NoSurpriseActFactsheet-Final508.pdf


*Montana State Medicaid only allows coverage for individuals age 21 and under. Please call our office for details.
** Other exam fees and therapies/modalities are also available but not listed on this form. For a complete list of all fees and charges please ask for our no surprises act fee sheet
*** Time of service discount is available to patients that pay before or just after their visit on the same day. We are not allowed to offer this if we have to submit to your insurance
---
-Gallatin Valley Chiropractic-
Call us at: 406-551-2177
Schedule Online Here!