About Gallatin Valley Chiropractic


At Gallatin Valley Chiropractic of Bozeman, we take great pride in providing the finest chiropractic care, best therapies, and newest techniques to each of our patients in Bozeman and the surrounding areas of Montana.
Scroll Down for all Therapies and Techniques
---
Chiropractic Treatment Techniques
Diversified technique is the most widely used form of chiropractic treatment and is taught at all chiropractic schools. Most patients are familiar with this style of chiropractic, using quick low-amplitude thrusts delivered by hand to cause cavitation creating the popping sounds we associate with being adjusted. This technique can be used to treat joints throughout the body. Because of its effectiveness our doctors uses this technique to restore subluxations on individuals of any stature.
(CLICK HERE FOR MORE INFORMATION ON TECHNIQUES)
---
Dry Needling (Trigger Point Dry Needling)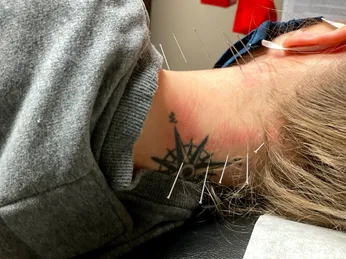 Dry Needling is a therapy that uses a sterile, very thin, solid filament needle, which is inserted into tissue that may be associated with pain or tightness. During the procedure, one or a number of needles may be used, and the procedure may be performed during one or more office visits. The number of needles, and the frequency of the procedure will depend entirely on your particular condition at each office visit. There is little to no pain with this procedure. There is little to no bleeding with this procedure.
Myofascial trigger points and tender points which appear in soft tissue, are painful areas which reflect abnormal nervous system activity associated with many of the conditions that are treated in our office. Dry Needling is an important tool we use for diagnosing, treating and monitoring changes in myofascial trigger/tender points.
(CLICK HERE FOR MORE INFORMATION ON DRY NEEDLING)
---
Graston Technique
Graston Technique is a soft tissue mobilization technique using a specialized set of tools, shaped to fit different parts of the body. In sore or painful areas where there has been inflamed tissue for a length of time, there can be a change in muscle texture due to the laying down of collagen fibers (scar tissue) in an effort to heal. Graston Technique resurfaces these tissues, smoothing out the surface and interactions of muscles, ligaments, and tendons helps to improve fluid motion, and reduce discomfort.
(CLICK HERE FOR MORE INFORMATION ON GRASTON)
---
Active Release Technique
Active Release Technique is a hands on manual therapy that involves the patient actively moving in the motion that is restricted or painful as the clinician puts pressure on the affected area. This releases the tension, adhesions and restrictions in the tissue, allowing normal function to be restored.
Active Release Technique is world renown for being the "Gold Standard" of soft tissue work. Doctors certified in ART spend hundreds of hours learning how to diagnose aberrant tissue changes, as well as learn hundreds of protocols for each specific muscle to correct any immobility.
(CLICK HERE FOR MORE INFORMATION ON ACTIVE RELEASE TECHNIQUE)
---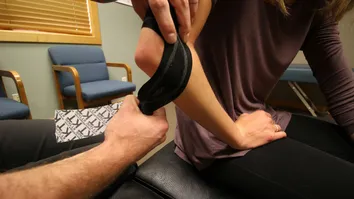 Functional Movement Taping (Kinesiology Taping)
Functional Movement Taping or Kinesiology Taping helps to address soreness related to exertion and to speed healing in inflamed tissues. The tape is stretched along areas of pain or dysfunction, and acts to gather the fascial fibers into long tracts, which direct blood and lymphatic fluid flow. The tape also stimulates sensory nerves in the area, which can override pain nerves, and help patients move more normally!
(CLICK HERE FOR MORE INFORMATION ON KINESIOLOGY TAPING)
---
Functional Rehabilitation
Functional rehabilitation is a strategy that involves the evaluation and training of rehab that mimic real life situations. With this rehabilitation program, a patient is allowed to heal much quicker due to the strengthening of the core spinal muscles. With functional rehabilitation, the chiropractic adjustments are more likely to last longer as the patient will have stronger core muscles and more relaxed and stretches spinal muscles. This rehab program can be performed in the comfort of your own home and can also help prevent injury in the future.
---
Nutritional Counseling
We provide specific recommendations on nutritional supplements and healthy food choices to enhance our patients' return to optimal health. Do you know which supplements and vitamins are good for you? Do you know how these supplements and vitamins interact with one another? We can provide a structured nutritional program based on your individual needs.
Additionally, we can provide helpful recommendations on how to incorporate your diet to meet your goals, whether it be recovery from an injury, weight loss or just how to improve overall health. The doctors at Gallatin Valley Chiropractic are well versed in all up to date information regarding nutrition and diet.
---
Spinal & Postural Screenings
Posture and spinal screenings can reveal important health information and are free to anyone who wants to get checked. We also have custom pillows and orthotics station in the clinic. Feel welcome to call and schedule a time to come in for a spinal and posture screening and consultation.
---
Cox Flexion
Cox flexion-distraction is a non-invasive procedure done by chiropractors to relieve back pain. This gentle form of treatment can be used for patients suffering from disc herniation, sciatica, whiplash injuries, misalignment and many others. The flexion-distraction technique is a combination of applying pressure to relieve pain as well as increasing the range of motion and realigning the spine. The table will move slowly in a rhythmic motion as the chiropractor moves their hands into different areas to relieve pain. This process is very gentle and also works great for those with osteoporosis or older individuals. Gallatin Valley Chiropractic utilizes a flexion-distraction table for those that it will be most effective for.
(CLICK HERE FOR MORE INFORMATION ON COX- FLEXION)
---
Intersegmental Traction
Intersegmental traction is a technique used by our doctors on compressed discs or other spinal structures. Using a specialized table, our Doctors apply specific amounts of tension to very localized spinal structures. This tension gently tractions discs, ligaments, and other spinal structures to increase blood flow, relax tissues, and alleviate pain.
(CLICK HERE FOR MORE INFORMATION ON INTERSEGMENTAL TRACTION)
---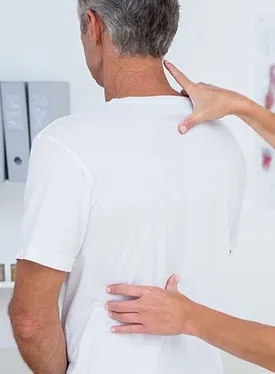 Gonstead Adjustments
Gonstead adjustments are a way to treat patients by getting a full understanding of what is going on and treating the entire problem rather than just temporarily stopping the pain. By understanding each patient is unique the chiropractor is able to use a series of tests to identify their problem and address them accordingly.
The examination process includes visualization, instrumentation use, palpation and x-ray analysis of the spine to fully understand the extent of the problem. This method can eliminate the need for invasive surgery or medications allowing healing to occur naturally. Our doctors at Gallatin Valley Chiropractic uses a form of comprehensive testing and evaluations to gain full understanding of any issues to best care for his patients as individuals.
---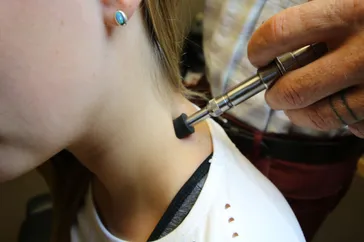 Activator Instrument Adjusting
The Activator (instrument assisted adjustments) is a gentle low-force type of adjustment. The activator is a hand-held instrument that delivers a fast but controlled thrust. This method is used to address spinal joint dysfunction and restore proper balance of the spine. This form of chiropractic care is great for the elderly, young children or those who are sensitive to manual techniques. Our doctors have training to perform these types of adjustments for those patients that would do best with a more gentle manipulation.
(CLICK HERE FOR MORE INFORMATION ON ACTIVATOR ADJUSTING)
---
Evidence Based Chiropractors in Bozeman Montana

Our chiropractors provide advanced spinal correction utilizing state of the art and patient specific chiropractic techniques. As Doctors of Chiropractic, our chiropractors have years of training and experience in spinal and extremity adjusting. Our doctors acknowledges that there is no one certain technique that can be perfect for every patient, so we implement a variety of procedures, all based on each individual patient's case. This allows them to achieve the maximum benefit of chiropractic care.

Some of the adjusting techniques used in the office are: Diversified manual technique, Instrument Assisted Activation (no pops or cracks and very low force).
Along with a variety of therapies including Active Release Technique, Graston Technique, Dry Needling (with or without electrical stimulation) and kinesiology taping.
At Gallatin Valley Chiropractic, we are believers in patient focused care. We try to make every appointment a stress free and enjoyable experience, never making our patients feel pressured with continued care.
---
Gallatin Valley Chiropractic of Bozeman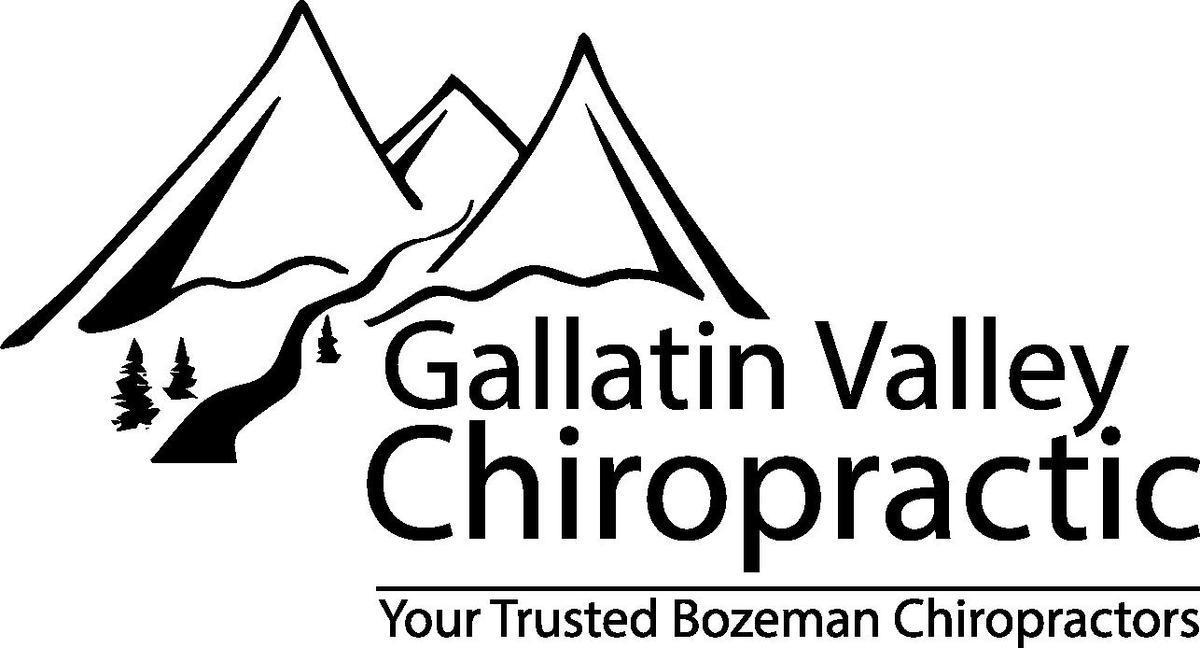 406-551-2177
626 S. Ferguson Ave. Suite 5
Bozeman, MT 59718